It's been some time since I've done a layout of myself. I feel so inspired after seeing
Ingvild Bolme
's work that I'm now a fan of Prima products!
The details:
Love what I did with the title. Cut the words out using my Slice machine, did a cuttlebug embossing on them and outline and highlight the embossing with distress ink. A good deal of work here, but it definitely pays off!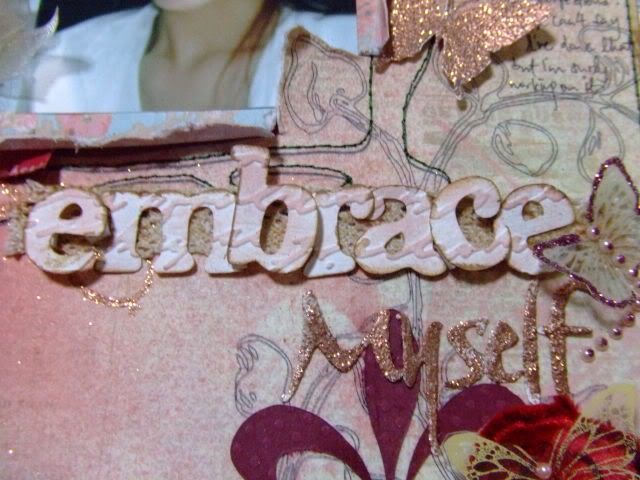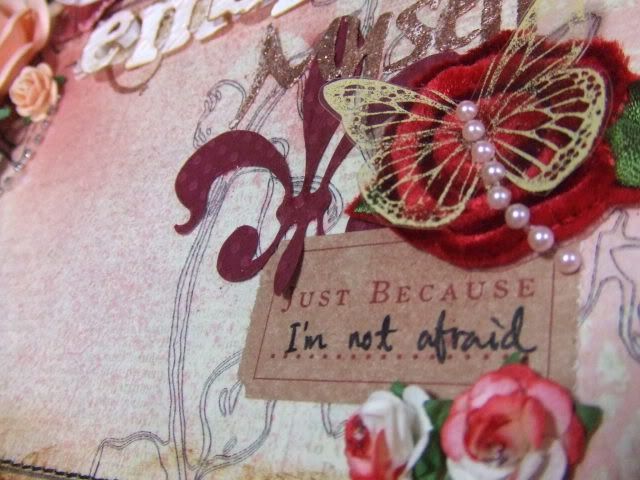 I took out the crystals of the Say it with crystals and replace with crystals of a different colour to match the paper.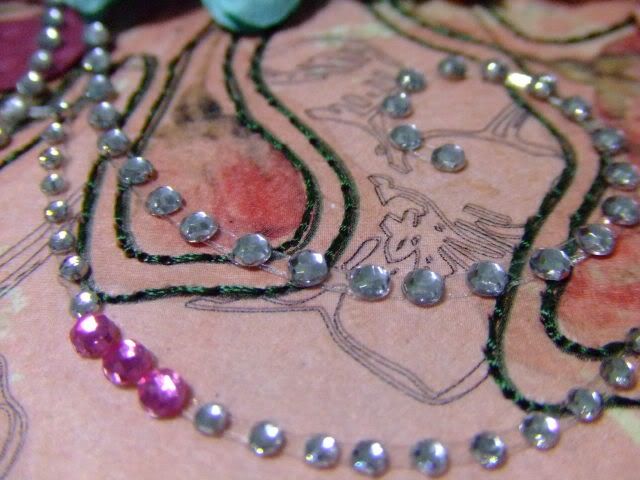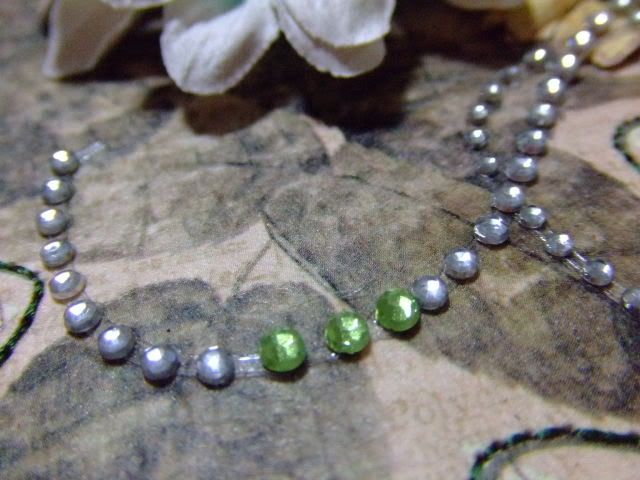 Metal charm of a girl with a basket of flowers is a steal at some accessory shop in Chinatown.
My favourite part of the layout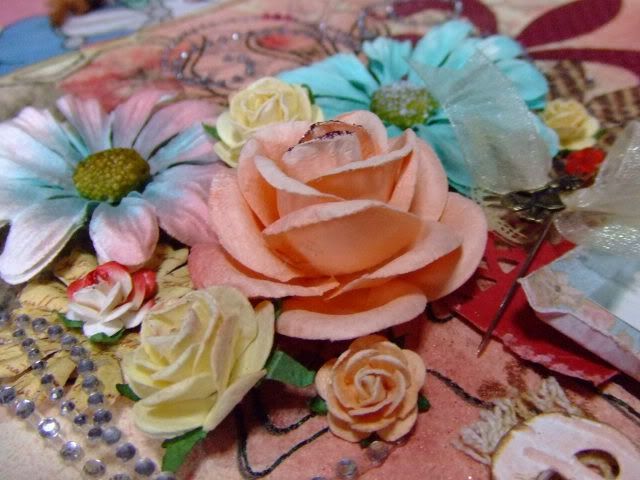 Journaling... At 23, I'm still trying to figure out who I really am. After knowing God, I'm beginning to know more about myself. I realized I had always been trying too hard to be someone I'm not, to please people who didn't care about me and made my own life miserable. God taught me to embrace myself for who I am. Really thankful that he is guiding me to embrace my imperfections. I can't say that I've done that but I'm slowly but surly working on it. These thoughts came after Yappy asked me to define myself, in an unfriendly tone. Of course, kind advice from him always comes across as an ad hominem attack on my personality. I was angry, but before I started throwing a huge tantrum like what I used to do, I caught a deep breath and thought of God. Maybe, he's speaking to me through Yappy. I knew he meant well and yet I was unhappy when someone gave me a lashing on me. I realised that I'm too self-centered to only debunk anything negative about myself, to the extent that right or wrong did not matter. What almost turned out to be another major fight ended up with a smile the next day and hopefully, we could one day resolve that issue in the best way ever. I'm not saying that I know everything about myself after knowing God. I am just beginning to know more about myself and I'm still amazed every single day at how I am created by him and yet I've ignored his presence for the last 20 over years. Sorry for the long rumbling. If you've ever been displeased with a close friend for giving you unkind but real good advice, do not ever say anything hurtful in defence because you're not only hurting your loved ones but also hurting yourself for not acknowledging the advice God wants you to heed.