I'm really guilty.
Guilty of hoarding too many papers and not using them enough.
So God sent the 12 days of Christmas Crop by Webster to relieve the guilt.
In the midst of cropping non-stop and surviving on 3-hour sleep every single night,
I discovered that I've at least 4 papers of each paper from Winter Wings and Home for the Holidays collection, and all the beautiful embellishments except the trims!!
I can't tell you how sad I'm over not owning the trims as my LSS has not brought them in.
Never mind about the trims (crossing my fingers they will arrive real soon!),
I've fabulous projects to share!
They're fabulous because Webster has such amazingly talented design team members!!
Their ideas are really wonderful, I can never think of them, seriously!!
Day 3 - Hanging photo frame
I love this so much!! It's a gift to the boyfriend's family, now hanging in their living room. Warms the whole place instantly I tell you!!
And I am really in awe of Wendy's idea of soaking the paper to mould it as I like.
I've so much fun doing it but the tip is to use papers of cardstock thickness so that it doesn't tear easily. The Webster papers are just exactly the right papers to soak!
These are the details: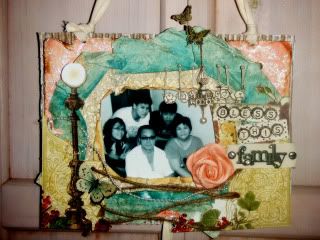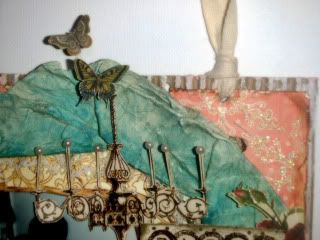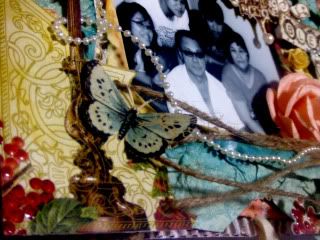 Day 4 - Glass frame inspired by Iris
I'm a big fan of
Iris
's work so I was so glad to have her hosting this lovely challenge of revamping an old photo frame glass.
This is Mr boyfriend and me, looking lovey-dovey.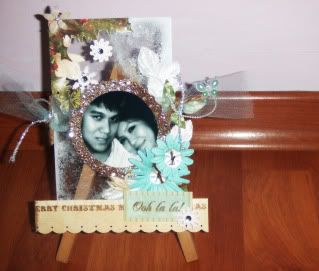 It's the first time I'm using such a color combination for Christmas-inspired projects and it turned out really decent-looking!
I love it so much, do you?!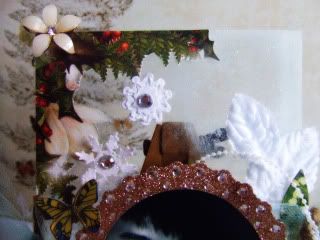 Thanks so much for all the wonderful ideas, they really help me grow tremendously as a scrapper in such a short span of time and I'm sure to have a hangover after the crop!!