Seriously you can never get a better deal anywhere else! Though the shipping took up almost half the total cost of the USD80 Pink Paislee Warehouse Box, the deal's totally worth it! They are so so generous and I can't stop saying that. There are about more than 40 papers of various collections, two stamp sets, one chipboard, many many rub-ons and at least 8 alphas! I instantly fell in love with their vintage moon collection (I was a non-scrapper when the collection was launched) that I've to scrap a layout with it! Here is it, a layout of my bro, sis and me! My youngest sis was still in my mum's womb back then. lol
Sorry for the bad pic quality as it is a twenty-year old photo.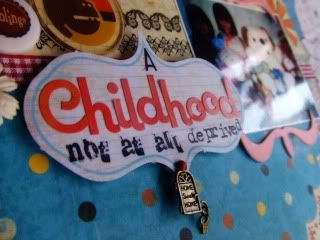 I added the Crafty secrets pic of 3 kids, I think it is well fitting for our photo! I feel so bad about leaving my youngest sis out. I promise to do a layout of her soon! Only her!!
Trying to make the buttons stand out more here by going around them with my left over brown thread.. It came out quite fine!
I also made a card to go along with the door hanger for Junli.
Happy 21st birthday Junli! Introducing my church friends from ARPC! :)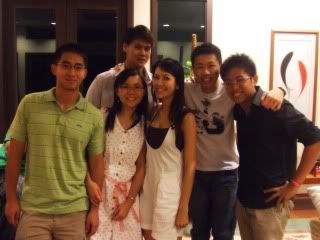 I'm so thankful to know you guys through God. He's indeed sovereign over everything. Thanks for dropping by! Hope your week has been wonderful! :)