I love this house so much that it slept beside me for two nights! I've finally finished altering the Maya road house over two nights of really hard work! The front of the house!
I used lots of Crafty secrets family stickers here. You can tell how much I love my G45 papers! The butterflies and the border bottom are from Making Memories. The side of the house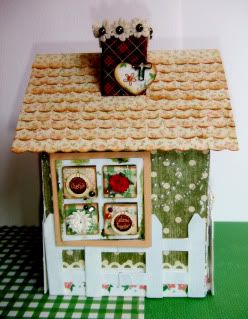 I spent lots of time on the details of the windows. I'm glad it turned out prettier than I thought! The roof is my sister's favourite part. I wonder if she saw that I attached a cross on it. (My whole family are non-believers, just in case you don't already know) This house is so going to be blessed by God! :) The backyard of the house
This is MY favourite! I had the idea of making shelves for the rocking horse and clock at my aunt's place days ago. She had a little windmill house and it has shelves of flowers in it. Praise the lord for the inspiration! The other side of the house
Did I mention that I spent a crazy 3.5 hours on die cutting and painting the fences? I'm such a sloooow scrapper.. But the Sizzix fence die is really one of the best buys I've ever made! :P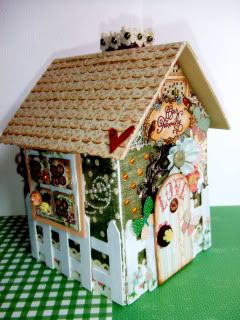 More details below...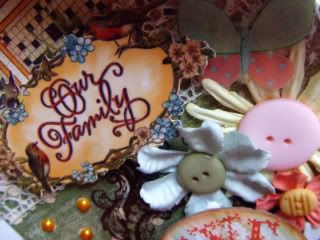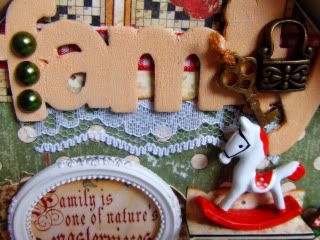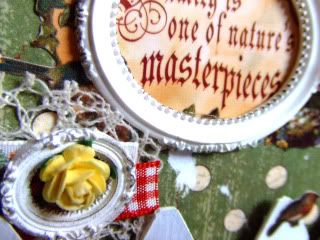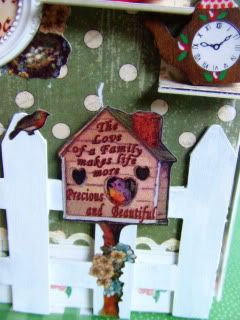 Okay, your eyes can rest now! More pictures coming up in the next few days! Thanks Pooi and my other kids for encouraging me to try for the DT call. It's really fun to go on a scrap maniac the past few nights!