Have you checked
this
out?
These are the layouts and cards I did for Webster's pages as their February guest designer! Needless to say, they're my favourite layouts of the moment!
life . beautiful
Everything I find beautiful about nature is housed right here in this layout.
Butterflies, the beautiful tree from Nature's storybook, roses and leaves, me and the boyfriend, laces and the blue misting from Tattered angels that make the sky..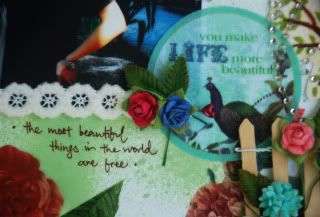 Beauty Queens
These papers are perfect to pull off a glamorous and dreamy layout like this!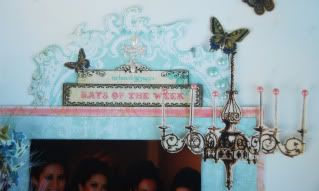 Cherish this love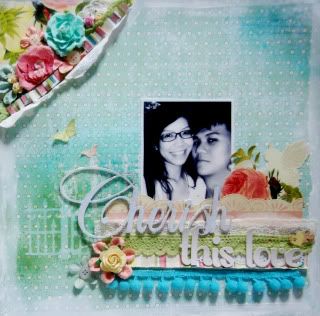 I love ALL the trims from Websters.
They're so gorgeous I need a layout to focus on them!
One of the Valentine's gifts I'm planning to give to my boyfriend.
Sometimes we need to remind each other to cherish this love that is not easy to come by, don't we?
birdcage thanks card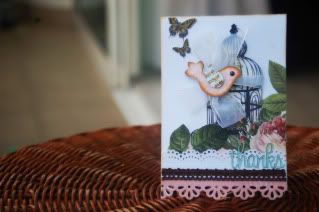 xoxo card
This is my favourite card of all!
I embossed and cut the bonnet for the cute mannequin and decorated it with beautiful pearls and Webster's pink trims.
I also used my favourite flower lace trim from Webster's.
It's really really gorgeous I tell you!
I apologize for the long post but I'm just too excited to show you what I've done with the beautiful papers!
Of course, I shouldn't sign off without gratitude..
Special thanks to
Joanna
for following the sneak peeks!!
I really appreciate it alot!
You've gotten Sneaky peeky 1 and 3 correct so I'll be mailing out your RAKs soon!! :)
To the kind souls who drop by often, thanks a million!
Your comments and well wishes are vital to keep me going. :)
Do join the vibrant
community
at Webster's to post your work there.
They're the loveliest bunch of ladies to share your work with!!