This layout is a gift to Ebell, a cousin whom I love dearly. She's a strong girl despite facing family setbacks at such a young age. Just want her to know that I'll always be there for her through the thick and thin. We even organised a birthday party for her! Gonna upload the photos when time permits!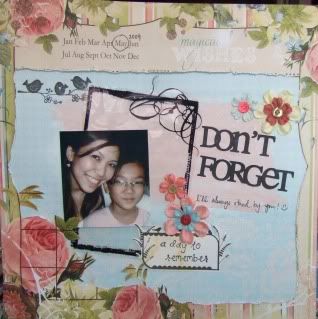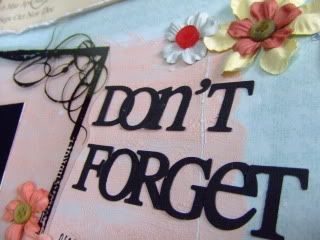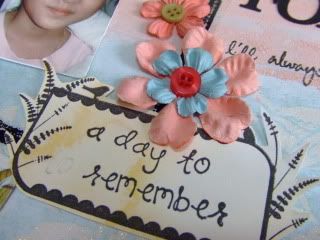 This is done in Celine Narvarro's class.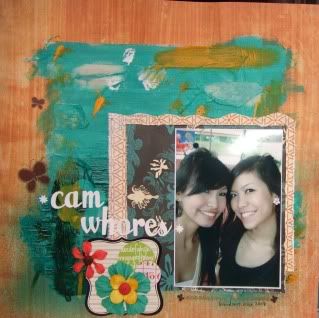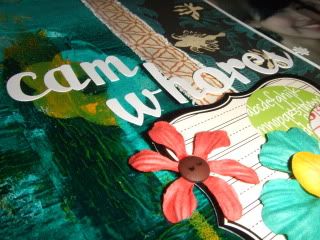 Seriously, I've never attended any class more interesting than this! It's worth every single cent albeit it being the most expensive class I've ever attended. Big thanks to MWL for bringing in Celine. I learnt a great deal about painting and now I'm painting almost on every layout. Who will ever think about using masking tape to add texture and using wet tissue to splash paint on layouts? What can I say? She's absolutely brilliant! And this, is for Mummy dearest for Mother's Day!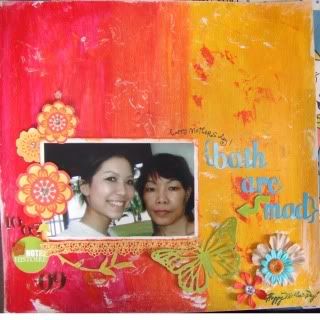 Took this picture during last year's children's day party. She's always the cook at the parties I hold. Not only did she prepare the delicious food, she was the delivery woman too! Thanks Mummy. :) I'm now losing my scrapping mojo. Off to blog surf for more inspirations!