I feel really ashamed, really..
When I started scrapbooking, I was hooked not only to the beautiful supplies that caught my eyes, but the meaning behind scrapping that caught my heart.
I wanted to scrap about how I feel about a picture, an idea or something to get off my chest.
Most part of my life has been lived in negativity and I wanted that to reflect in my layouts!
Never once did I have the courage to stick negative titles because every scrapper out there churned out layouts with a positive view.
Another reason NOT to do negative layouts or post negative posts is that you don't wanna be caught putting down people you love or loved.
So halfway through, I lost focus and was looking for the
good
things to scrap.
The closest I could get to share my really deep inner thoughts was this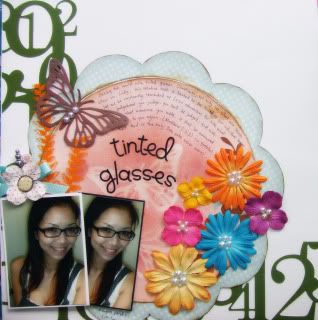 I was afraid to share this..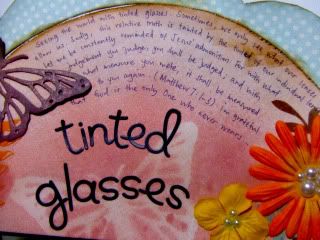 So how did I become ashamed all of a sudden?
Visit
this
and you'll know why.
Pinky
has balls of courage that are unrivalled.
She doesn't scrap only the
good,
she scraps the
bad
too!
I feel ashamed because I've no courage to scrap the bad past, the bad emotions but because of her inspiring challenges, I am going to go all out to scrap WHATEVER I want!
She is living up to what I think she and this challenge blog are all about!
Amazing isn't she?
Please take some time to read the brave and powerful journaling of Pinky and the other talented ladies
here
.
You can continue to leave your guesses for the previous post, and I feel so loved by all your wonderful comments!! :)