for my guest designer spot for my favourite brand..
Yes I am going to be the February Guest Designer for the most gorgeous paper line!!
I'm super excited about it and I'm not sure if I can announce it here first..
I guess the best I can do to ease the suspension is for you to make a guess what papers I'm going to guest design for (by commenting on this post) and I'll send some goodies (including a set of stamps) to the first one who makes the correct guess!
In the meantime,
let me share more projects done in the past few months..
That's me when I was 2!
Looking like a meanie monster!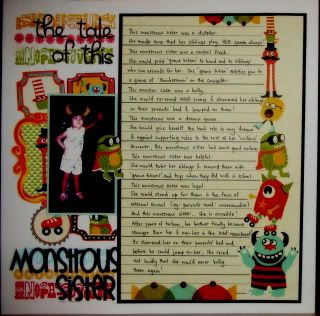 I've fun embossing the cute sassafrass border stamps, finally the Zing powders are working their asses off for me!
Journaling takes the center stage here, lots to write about myself being a monstrous sister! I'm wondering if I should share it here and risk scaring you. lol
For now, I am only giving away hints of 'bully', 'cry', dictator', drama mama', you roughly get the idea what a sister I used to be! Hee
And and, before I forget!
This is the album I made with lots of love for the boyfriend!! (for his birthday if you remember in one of the previous posts)
Why do I love thee?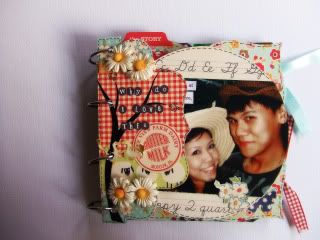 Let me count the ways..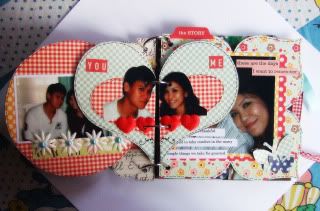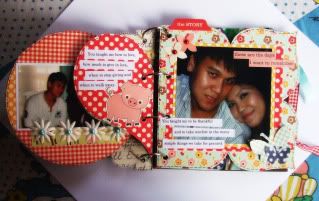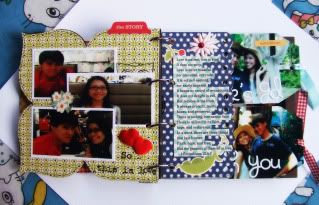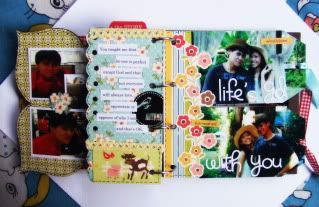 Some close ups,
sorry for having so many photos up here! If only I know how to organise them into a multi-photo grid!!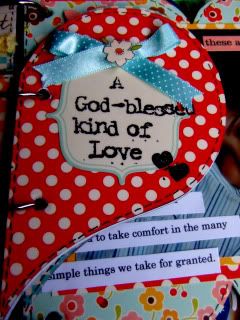 My all time favourite quote from 1 Corinthians 13:4-7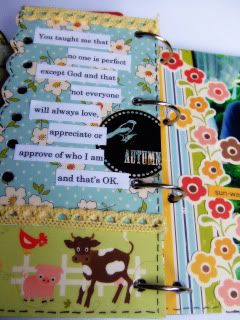 My paper grid, not a digital one.
See how backwards I am?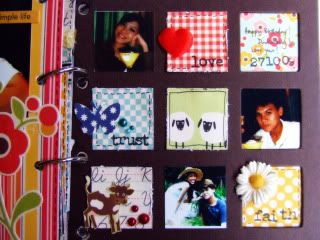 I'll be back soon to share this!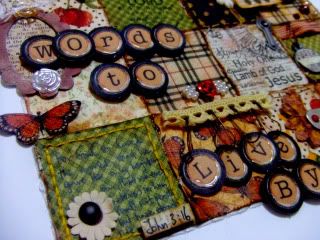 And before I go, I wanna shout out to all the lovely ladies who have commented, my lovely friends from Dirty Scraps, Tomoko and Emeline, thanks so much for your encouraging comments!!
They mean the world to me, and that's what keeps me blogging too.
Have a great week ahead!