I've been keeping this excitement for so long that it's killing me!!
Thanks Joanna for being the first to make a correct guess!!
I'm going to be the February Guest Designer for Websters pages!!!
When I first received the email from Terri, I thought I was dreaming.
I fell in love with Websters pages from the very first moment, heck I don't even have the 'love at first sight' drama with my boyfriend. LOL
I actually hated him way back but let's leave it for another day.
For my love of doing little giveaways,
I'm thinking of having a little fun game to celebrate this wonderful news!
The game goes like this...
I'll give a sneak peek of the layouts I'll be posting for my GDT work and all you have to do is to guess the correct title out of the 3 choices given by me.
Fastest fingers first!
The first to get the correct answer will receive one of my favourite Websters papers, one vellum card, one journalling card, a coordinating cardstock and some pretty roses.
International friends are more than welcomed to play along! :)
Here is the first peek: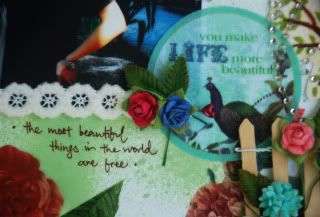 Guess the title of this layout:
1) life is beautiful
2) life . beautiful
3) love my beautiful life
I'll post the winner and the 2nd peek tomorrow!!
Have a blessed day!! :)
PS: Dear Joanna, please email your address to me at wuling_18@hotmail.com to receive a little something from me. :)