To my horror, I realised that I've not posted projects which I've done as early as 3 months ago up here!
I've been such a horrible procrastinator!!!
Diligent at hoarding new scrap supplies and churning out projects but lazy at posting them up. Hee
Let's start with the recent projects I did for the Websters pages crop!
Mostly Christmas-related but well, surly some of you have beautiful Christmas photos to scrap so the projects might come in handy, no?
Here is the album I've churned out overnight during the crop.
Looking back at the 12 days of crop, I'm pretty amazed at what I can come up with and how I can be so productive every single day of the crop!
The cover of the album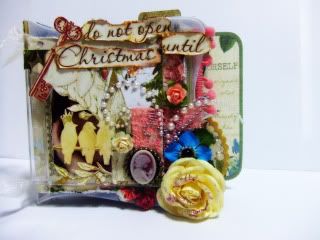 I love
Jaz
's idea of using the mini cd cover that comes along with the calendar pagesfrom Webster.
That's me!
This is the very first album which is all about me!
What's on the inside?
Page 1
My favourite part of the album is this mini book made out of the journaling calender pages!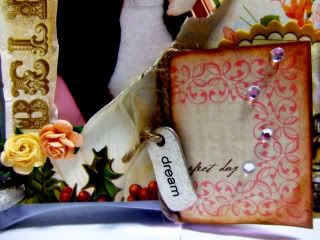 Page 2
Page 3
Page 4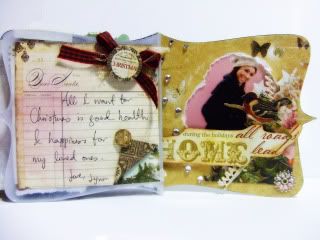 Another project done using Websters pages..
A snowflake hanging ornament!!
What a wonderful idea!! I gave it to my neighbour along with some cookies as an Xmas gift!
Believe me that I teared a little that fateful morning..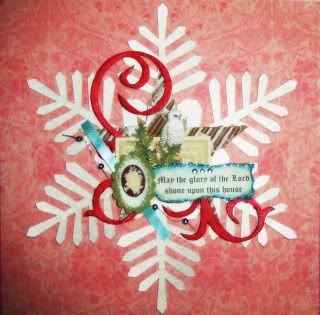 How can anyone resist
Webster pages
?!
Their sneak peeks are going to be revealed next week, so in the meantime, I'll be waiting impatiently for it!!! Keep your eyes peeled on them!
Before I go, remember to check this
new challenge blog
out!!
I can't wait to see what fun challenges we get to play and the call for DT is until 15th January! Do send your applications in! :)
Now off I go to upload the rest of my projects!
Have a safe weekend!